WASHINGTON — Attorney General Eric Holder, the first African-American to hold the nation's top law enforcement position, plans to announce on Thursday that he will resign the post he's held for nearly six years as soon as a successor can be confirmed.

Holder plans to make the announcement, which was first reported by NPR's Carrie Johnson, at a press conference at the White House on Thursday afternoon. The 63-year-old will call his tenure as attorney general the "greatest honor" of his professional life, according to a Justice Department official.

President Barack Obama, who has a close personal relationship with Holder, will not name his successor on Thursday and has not decided on a replacement. Holder discussed his plans with Obama on several occasions over the last few months, and finalized his decision at the White House residence over Labor Day weekend, according to a DOJ official. If Holder stays in office until December, he will become the third-longest serving attorney general in the history of the United States.

Holder, a frequent target of Republicans in Congress over the past several years, has made criminal justice reform his top priority in the last year. In an interview with The Huffington Post earlier this year, Holder said he had no firm plans about when he would step down.

"In terms of my own thinking of how long do I stay … I talk about tasks and trying to see certain things through," Holder said. "I want to try to get a few things done before I ultimately leave."

As a private citizen, Holder wants to find ways to help restore trust between law enforcement and minority communities, according to a Justice Department official. Holder visited Ferguson, Missouri, last month, and has focused much of his career on civil rights issues.

Holder has plans to visit Scranton, Pennsylvania, on Friday, where he'll complete his goal of visiting all 93 U.S. attorney's offices.

Holder has spoken about his resignation before, telling the New Yorker in February he was planning to leave office sometime this year.
On his radio broadcast yesterday, Bryan Fischer eagerly helped spread the emerging right-wing narrative that murdered journalist James Foley could have easily been rescued but President Obama was too busy playing golf to approve the rescue mission in time to save him.

But in Fischer's telling, the tale grew even more bizarre when he then asserted that it was really White House advisor Valerie Jarrett who ordered the raid that killed Osama bin Laden and did so without even telling President Obama.

"The best information we have," Fischer stated, "is that Valerie Jarrett pulled the trigger and told the Seal Team Six 'you got to go in and get him.' It was Valerie Jarrett that said 'look, we have an opportunity here, we can't afford to pass up this opportunity. I'm not even going to consult with Barack Obama. I'm not even going to consult with the president on this one, he's out playing golf, I'm just going to give the go signal' … So Valerie Jarrett was functioning as the de facto Commander in Chief":

While this bizarre theory plays into Fischer's long-held belief that President Obama was so uninvolved in the Bin Laden raid that he had to be Photoshopped into the iconic photo of the situation room, it rather conflicts with the other right-wing conspiracy theory that it was Jarrett who repeatedly thwarted attempts to capture or kill Bin Laden.

That claim is not true either, but Fischer ought to at least try a little harder to get his conspiracy theories straight.
h/t: Kyle Mantyla at RWW
One thing we can all agree on is that a group like ISIL has no place in the 21st century
President Barack Obama in the 08.20.2014 press conference discussing the beheading of James Foley. 
WASHINGTON — President Barack Obama is expected to issue an executive order on Thursday seeking enhanced workplace conditions and rights for federal contract workers, three separate sources have told The Huffington Post.

One of those sources told The Huffington Post that "progressive workers' rights groups are getting asked for workers who would be impacted by the executive order to be there [at the White House] tomorrow."

The exact details of the order remain unknown. The White House has not responded to repeated and numerous requests for comment. But sources outside the administration expect it to require contractors to disclose labor law violations. The order is also expected to encourage executive agencies to consider labor law violations when ordering federal contracts.

A preview of the president's likely intentions may have been given on Tuesday in a post by the Obama-allied Center for American Progress. That post encouraged the president to sign an executive order that would "ensure that only companies that comply with federal workplace laws are able to receive federal contracts."

The issuing of an executive order by the president on Thursday would indicate that this administration feels unbowed by a lawsuit brought forth by congressional Republicans challenging the extent of the executive actions he has taken.

Over the past year and a half there have been nine protests by low-wage federal contract workers over the conditions at their workplaces. In June 2013, workers at the Ronald Reagan Building and International Trade Center filed a complaint with the Labor Department alleging labor violations.

The Senate Health, Education, Labor and Pensions Committee, meanwhile, released a report late last year documenting some of the poor conditions of workers for federal contractors. The report noted that 18 federal contractors "were recipients of one of the largest 100 penalties issued by the Occupational Safety and Health Administration (OSHA) of the Department of Labor between 2007 and 2012."

The president has already signed one related executive order, setting a minimum wage of $10.10 per hour for workers under federal contracts. Workers have been encouraged by the order, but also have pushed the administration to take additional action that would, among other things, enhance their collective bargaining rights, protect them from wage theft and enhance workplace protections.

In addition, the Congressional Progressive Caucus has urged the president to sign an executive order along these lines. In a letter sent last week, the caucus chairs called for a Good Jobs Executive Order that touched on three tenets: guaranteeing labor and employment law protections; adopting a "fair compensation preference" (in which contractors would be favored if they provided a living wage and full benefits package); and respecting workers' rights to negotiate.

"The President is leading by example, establishing the principle that if you are breaking the law, you don't get to do business with the Federal government," said Joseph Geevarghese, deputy director of Change to Win, a sponsor of the Good Jobs Nation campaign of low wage federal contract workers. "Just like the $10.10 executive order had a ripple effect across the economy, we hope that this bold step by the President sends a clear signal to the private sector that you need to do right by your workers."
President Obama made history this morning, signing an executive order barring federal contractors from discrimination because of sexual orientation or gender identity. 
There are no religious exemptions in the executive order President Obama signed this morning in a formal ceremony at the White House. From this day forward, no federal contractor, no matter how religious he claims to be, will be allowed to discriminate against an employee because of sexual orientation or gender identity.  

Today President Obama amended Executive Order 11246, which already prohibits federal contractors from discriminating on the basis of race, color, religion, sex, or national origin, by adding sexual orientation and gender identity to the order.

Today President Obama amended Executive Order 11478 prohibiting discrimination in the federal civilian workplace, which already includes sexual orientation, to include gender identity."

Saying "Our government - government of the people, by the people and for the people - will become just a little bit fairer," President Obama set strong new standards for federal contractors, which employ 20 percent of the American workforce. Under these executive orders, an estimated 14 million more American workers will be now be protected from discrimination on the basis of sexual orientation or gender identity.

The Human Rights Campaign reports that the manner in which the White House chose to extend LGBT workplace protections will make them very difficult for a future administration to reverse:

In the part that applies to federal contractors, the Obama administration declined to create a separate carve-out or standard for LGBT employees. Instead, the President elected to narrowly amend Executive Order 11246, first signed by President Lyndon B. Johnson in 1965—placing sexual orientation and gender identity on equal footing with race, color, religion, sex and national origin, and thus making these protections virtually politically impossible for a future administration to undo. 

Fears that the president would include a religious exemption that would allow federal contractors to excuse their discrimination toward LGBT workers proved unfounded. Though more than 140 religious leaders requested an exemption, the White House declined to include one. 

The Rev. Fred Davie, Executive Vice President at Union Theological Seminary, who was a guest at the signing this morning, declared the lack of a religious exemption a great victory:

"This is a tremendous victory for those of us who believe that as people of faith we should be exemplary, not exempted. Religions of the world across the ages have engendered and supported discrimination and bigotry from deceptively genteel to utterly horrific. We have also sacrificed our very lives for our neighbors in response to God's radical and unrelenting call to love others as much as we love ourselves."

In response to the executive order, HRC president Chad Griffin issued the following statement:

"With this action, President Obama has cemented his legacy as a transformative leader. Consistently, this administration has taken unprecedented and historic executive actions to advance LGBT equality in this country and around the world."
President Obama is due to sign the order on Monday morning. BuzzFeed obtained the draft text of the order.

WASHINGTON — On Monday morning, President Obama will be signing a long-awaited executive order to protect LGBT employees of federal contractors and transgender federal employees from discrimination.

Although the White House has not yet released the text of the order, BuzzFeed obtained a copy of the text, as of July 15. A White House spokesman would not confirm the accuracy of the text or say whether the text changed since July 15, saying only that the text "will be released, as is always the case, after it's been signed."

The order, as drafted, amends the existing federal contractor nondiscrimination executive order, Executive Order 11246, to include sexual orientation or gender identity. Monday's order also amends the existing federal workforce nondiscrimination order, Executive Order 11478, to include gender identity. President Clinton had amended that order in 1998 to include sexual orientation.

Notably, the draft of Obama's order contains no additional religious exemptions for the sexual orientation or gender identity provisions beyond those already contained in the existing executive orders, a request made by some religiously affiliated leaders. At the same time, however, the order does not take action requested by some civil rights groups to rescind an executive order issued by President George W. Bush. The Bush order provides an exemption to Executive Order 11246 for any "religious corporation, association, educational institution, or society" that allows such contractors to hire people of "a particular religion."

The text obtained by BuzzFeed tracks with information provided on background on Friday.

The draft of the executive order, as of July 15:

EXECUTIVE ORDER
Further Amendments to Executive Order 11478, Equal Employment Opportunity in the Federal Government, and Executive Order 11246, Equal Employment Opportunity

By the authority vested in me as President by the Constitution and the laws of the United States, including the Federal Property and Administrative Services Act, 40 U.S.C. 101 et seq., and in order to provide for a uniform policy for the Federal Government to prohibit discrimination based on gender identity and take further steps to promote economy and efficiency in Federal Government procurement by prohibiting discrimination based on sexual orientation and gender identity, it is hereby ordered as follows:

Section 1. Amending Executive Order 11478. 
Executive Order 11478, as amended, is hereby further amended as follows:
(a) The first sentence of section 1 is amended by substituting "sexual orientation, gender identity," for "sexual orientation".
(b) The first sentence of section 7 is amended by substituting "sexual orientation, gender identity," for "sexual orientation".

Sec. 2. Amending Executive Order 11246.
Executive Order 11246, as amended, is hereby further amended as follows:
(a) The first sentence of Section 202, paragraph (1) is amended by substituting "sex, sexual orientation, gender identity, or national origin" for "sex, or national origin".
(b) The second sentence of Section 202, paragraph (1) is amended by substituting "sex, sexual orientation, gender identity, or national origin" for "sex, or national origin".
( c ) The first sentence of Section 202, paragraph (2) is amended by substituting "sex, sexual orientation, gender identity, or national origin" for "sex, or national origin".
(d) The first sentence of Section 203, paragraph (d) is amended by substituting "sex, sexual orientation, gender identity, or national origin" for "sex, or national origin".

Section 3. General Provisions.
(a) Nothing in this order shall be construed to impair or otherwise affect:
(i) the authority granted by law to an agency or the head thereof; or
(ii) the functions of the Director of the Office of Management and Budget relating to budgetary, administrative, or legislative proposals.
(b) This order is not intended to, and does not, create any right or benefit, substantive or procedural, enforceable at law or in equity by any party against the United States, its departments, agencies, or entities, its officers, employees, or agents, or any other person.

Source: Chris Geidner for Buzzfeed
"We're certainly aware of the ongoing conversations about ENDA," he said.

The American Civil Liberties Union, Lambda Legal and the National Gay and Lesbian Task Force are some of the most well-known groups to pull their support in recent days. They object to the current bill, they said, because its religious exemption is too broad.

The Human Rights Campaign is one notable group that has not withdrawn its endorsement.

The withdrawals followed a letter sent by religious leaders to President Barack Obama, asking him to carve out a religious exemption in a forthcoming executive order on non-discrimination for federal contractors. They cited the Senate bill and the Supreme Court's Hobby Lobby decision to make their case.

Earnest declined to comment Friday on whether Obama's executive order would include the requested religious exemption.
H/T: Dylan Scott at TPM
Obama to extend LGBT protections to contractors
AP: A White House official said Monday that President Obama will sign an order banning discrimination against federal contractors on the basis of their sexual orientation.
Fox News provided ample coverage of two separate instances of U.S. Marines imprisoned in Mexico on gun charges, using the stories to criticize the Obama administration for what was deemed an inadequate response to each situation. But Fox paid no attention to a nearly identical case of a jailed U.S. soldier that occurred during the Bush administration.

On March 31, Marine Sgt. Andrew Tahmooressi was arrested after he claimed he accidentally crossed into Mexico with personal firearms in his car, and has been held in a Mexican prison on weapons charges since that time.

Fox News heavily covered the story. A Nexis search of the network's evening programming showed that since March 31, there have been at least 31 segments about Tahmooressi's detainment, including phone interviews with Tahmooressi, his mother, and his friends. Fox host Greta Van Susteren demanded President Obama take action to free the Marine on the May 20 edition of Fox's On the Record. Later on the show, Fox contributor Allen West bashed Obama and Secretary of State Kerry as "neutered pajama-boy leaders."

More recently, Fox ramped up its criticism of the purported lack of action to more absurd levels, conducting polling asking whether the border with Mexico should be closed until Tahmooressi is returned, and one Fox host going so far as to suggest that an exchange of "five jailed illegal immigrants" with Mexico for his return, a reference to the release of Army Sgt. Bowe Bergdahl from Taliban captivity after several years.

And in 2012, after U.S. Marine Jon Hammar was arrested in Mexico for carrying an antique shotgun across the border, Fox devoted at least 35 evening programming segments to Hammar, according to Nexis, often similarly complaining about the Obama administration response.

But when Spc. Richard Torres was arrested after crossing into Mexico in a similar alleged accident in mid-2008, Fox News' evening shows voiced no such criticism over the failure of the Bush administration to act quickly to secure his release. In fact, a search of Nexis shows that they never covered the story at all, an omission that cannot be explained away by differences in the cases, as the circumstances of are remarkably similar.

From a May 30 CNN report on Tahmooressi's arrest:

The Marine's mom said he accidentally crossed into Mexico with three personal firearms — all bought legally in the U.S.

The 25-year-old had intended to drive to meet friends in San Ysidro, California, on March 31.

He was moving from Florida to California in the hope of getting a job and continuing treatment he had just begun for post traumatic stress related to his two combat tours, she said.

With all his possessions in his truck, Tahmooressi accidentally drove across the border, she said.

When he realized his mistake, his mother said, he dialed 911 and asked the operator to help him. No help came, Jill Tahmooressi said. Her son first encountered Mexican customs agents, she said, and he believed they understood that he'd made an innocent error. They seemed to be getting an escort car to help him, she said.

But officers with the Mexican military interfered, she told "New Day," and her son was arrested.

And from a May 10, 2008, Houston Chronicle report on Torres' arrest:

When he crossed the U.S.-Mexico border, Spc. Richard Torres was carrying a small arsenal in his car: an AR-15 assault rifle, a .45-caliber handgun, 171 rounds of ammunition, several cartridges and three knives.

At a checkpoint, Torres didn't try to hide the weapons. But he insisted he hadn't meant to cross the border with the guns, which in Mexico are restricted for use only by the military. While searching for parking in El Paso, he said, he inadvertently drove onto a bridge leading to Mexico and could not turn around.

Now the Iraq veteran is in a Mexican jail while a judge decides whether to believe his account: that an experienced soldier accidentally ended up in a border town where drug cartels pay top dollar for exactly the kind of high-powered weapons he happened to have.

Torres ultimately spent a little more than a month in jail before he was released.

Methodology: On June 4, Media Matters searched Fox News Network transcriptsseparately for "Andrew Tahmooressi," "Jon Hammar," and "Richard Torres" for all available dates. Thirty-one results were found for "Andrew Tahmooressi," 35 results were found for "Jon Hammar," and zero results were found for "Richard Torres."
h/t: Zachary Pleat at RWW
BREAKING: Jay Carney has resigned, Josh Earnest takes over as new Press Secretary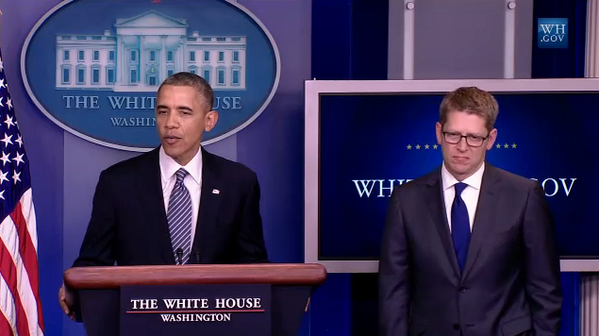 White House press secretary Jay Carney resigns (Photo: AP) http://t.co/6SYzGuOIH2 pic.twitter.com/Ej2Z2GmOCx

— GuardianUS (@GuardianUS) May 30, 2014
UPDATE: Jay Carney resigns; Josh Earnest to be new White House Press Secretary http://t.co/2XJY5HXppU

— NBC News (@NBCNews) May 30, 2014
Obama administration spokesman Jay Carney is leaving the White House - @ZekeJMiller http://t.co/iaUXcUuhat

— Breaking Politics (@breakingpol) May 30, 2014
BREAKING: President Barack Obama has decided to draw down the US Military presence in Afghanistan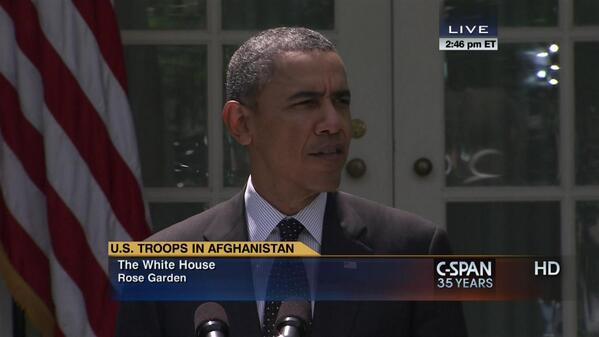 Details on Obama's plan to keep 9,800 US troops in Afghanistan after 2014 http://t.co/4asN3repou via @attackerman

— GuardianUS (@GuardianUS)

May 27, 2014
Obama: US will have 9800 service members in #Afghanistan by the beginning of 2015. That will be reduced by half by end of 2015.

— T.J. Holmes (@tjholmes)

May 27, 2014
Obama troop drawndown plan: Current: 32,800 End of 2014: 9,800 End of 2015: 4,900 2016: Reduced to Embassy presence @6News @LMartinezABC

— NewsBreaker (@NewsBreaker)

May 27, 2014
Obama on Afghanistan: "This year, we will bring America's longest war to a responsible end." http://t.co/5w4WWIEwVk

— NBC News (@NBCNews)

May 27, 2014
"This is the year we will conclude our combat mission in Afghanistan" – Pres. Obama pic.twitter.com/DXcMti2IXU

— NBC Nightly News (@NBCNightlyNews)

May 27, 2014
President Obama will announce the latest shuffle of his Cabinet on Friday, moving his Housing and Urban Development chief to the budget office and replacing him with the mayor of San Antonio.

Pesident Obama will announce the latest shuffle of his Cabinet on Friday, moving his Housing and Urban Development chief to the budget office and replacing him with the mayor of San Antonio.

Mayor Julián Castro is a rising star in the Democratic Party and is among the most prominent young Latino politicians in the country. Castro delivered a keynote speech at the Democratic National Convention in 2012, the same year his twin brother Joaquín was elected to Congress.

If confirmed by the Senate, Castro will replace Shaun Donovan, Obama's housing chief since 2009. A White House official who confirmed the personnel moves described Donovan as a "trusted advisor" to the president who uses "data to make good decisions and drive results."

Donovan will replace Office of Management and Budget Director Sylvia Mathews Burwell, who is moving to replace outgoing Health and Human Services Secretary Kathleen Sebelius.

Castro, 39, will leave during his third term as mayor for the high-profile post. The official described him as "a leader among mayors" on housing and economic development. Castro and Donovan will join the president at the White House on Friday for the announcement.

Source: Kathleen Hennessey for Los Angeles Times
WASHINGTON — Kathleen Sebelius, the health and human services secretary, is resigning, ending a stormy five-year tenure marred by the disastrous rollout of President Obama's signature legislative achievement, the Affordable Care Act.

Mr. Obama accepted Ms. Sebelius's resignation this week, and on Friday morning he will nominate Sylvia Mathews Burwell, the director of the Office of Management and Budget, to replace her, officials said.

The departure comes as the Obama administration tries to move beyond its early stumbles in carrying out the law, persuade a still-skeptical public of its lasting benefits, and help Democratic incumbents, who face blistering attack ads after supporting the legislation, survive the midterm elections this fall.

Officials said Ms. Sebelius, 65, made the decision to resign and was not forced out. But the frustration at the White House over her performance had become increasingly clear, as administration aides worried that the crippling problems at HealthCare.gov, the website set up to enroll Americans in insurance exchanges, would result in lasting damage to the president's legacy.

Even last week, as Mr. Obama triumphantly announced that enrollments in the exchanges had exceeded seven million, she did not appear next to him for the news conference in the Rose Garden.

The president is hoping that Ms. Burwell, 48, a Harvard- and Oxford-educated West Virginia native with a background in economic policy, will bring an intense focus and management acumen to the department. The budget office, which she has overseen since April of last year, is deeply involved in developing and carrying out health care policy.

"The president wants to make sure we have a proven manager and relentless implementer in the job over there, which is why he is going to nominate Sylvia," said Denis R. McDonough, the White House chief of staff.

Last month, Ms. Sebelius approached Mr. Obama and began a series of conversations about her future, Mr. McDonough said. The secretary told the president that the March 31 deadline for sign-ups under the health care law — and rising enrollment numbers — provided an opportunity for change, and that he would be best served by someone who was not the target of so much political ire, Mr. McDonough said.

"What was clear is that she thought that it was time to transition the leadership to somebody else," he said. "She's made clear in other comments publicly that she recognizes that she takes a lot of the incoming. She does hope — all of us hope — that we can get beyond the partisan sniping."

The resignation is a low point in what had been a remarkable career for Ms. Sebelius, who as governor of Kansas was named by Time magazine as one of the five best governors in the country and was even mentioned as a possible running mate for Mr. Obama in 2008. The two had bonded when Ms. Sebelius endorsed his presidential bid early in 2008, becoming one of the highest-profile Democratic women to back him over Hillary Rodham Clinton, and helping him deliver a big win in the Kansas caucus.

White House officials were quick to point out the many successes during Ms. Sebelius's tenure: the end to pre-existing conditions as a bar to insurance, the ability for young people to stay on their parents' insurance, and the reduction in the growth of health care costs. In addition, Ms. Sebelius helped push through mental health parity in insurance plans and worked with the Department of Education to promote early childhood education.

Ms. Sebelius said in an interview Thursday that she always knew that she would not "be here to turn out the lights in 2017."

"My balance has always been, when do you make that decision?" she added.

The president had been under pressure for months to fire Ms. Sebelius. But he had resisted, in part because he did not want the Department of Health and Human Services to undergo more upheaval amid all the problems plaguing HealthCare.gov, and in part because of his general reluctance to publicly rebuke top officials.

In November, Mr. Obama defended the secretary, saying in an interview with NBC News that she "doesn't write code; yeah, she wasn't our I.T. person." As recently as last week, Jay Carney, the White House press secretary, rejected any suggestion that Ms. Sebelius would be fired.

Mr. McDonough on Thursday praised Ms. Sebelius as "a fierce advocate," and said she had been "tenacious in her belief" in the president's health care law. "She's fearless in her defense of this idea at the heart of the Affordable Care Act," he said. "The president has commented to me countless times how much he admires that."

But the Affordable Care Act faces a range of obstacles, political and otherwise, in the months ahead, and Mr. Obama is hoping that Ms. Burwell can smoothly steer the department and bring stability to its operations. In addition to the midterm elections, in which the health care law is the target of a flood of negative ads, the administration is grappling with policy questions: how it will levy the penalty on individuals who lack insurance, how much premiums will increase in the coming year, and how ultimately to administer the requirement that employers provide insurance.

Ms. Sebelius was not Mr. Obama's first choice to lead the department; he wanted former Senator Tom Daschle in the job, but Mr. Daschle withdrew after acknowledging that he had underpaid his taxes for several years. She was hailed as a gifted political leader in Kansas who could work with legislators of both parties, but those skills were less evident in Washington, and she became a more distant figure within the administration.

In addition to the political battles over the passage and carrying out of the Affordable Care Act, she clashed with conservatives over contraception, and faced frequent calls for her political head by Republicans after the health care website failed to function properly last year.

In hearings on Capitol Hill, Ms. Sebelius sometimes grew rattled under grillings by lawmakers. In one hearing at the end of October, Ms. Sebelius declared that HealthCare.gov "has never crashed."

"It is functional," she added, "but at a very slow speed and very low reliability, and has continued to function."

She made that statement even as large screens in the hearing room showed a live shot of the website with a page that said: "The system is down at the moment. We are experiencing technical difficulties and hope to have them resolved soon."

An appearance on "The Daily Show With Jon Stewart" last October went even worse. Mr. Stewart challenged her to "sign up for Obamacare" before he could download every movie ever made. "We'll see which happens first," he joked. She struggled to defend the website and the health care law.

The television appearance prompted headlines like "Kathleen Sebelius's Daily Show Disaster" and accusations from Republicans that she was being misleading. Democrats squirmed at her stiff and halting performance, which did little to inspire confidence in the website's performance — or her own.

But Ms. Sebelius has not been at the center of public attention in recent weeks. After the poor public performances, her national television exposure has been limited, but she has continued to make small appearances and has been active on Twitter to press for people to sign up for insurance. She submitted to another grilling before a Senate committee Thursday and later acknowledged that the idea of not doing "a hearing every three weeks sounds pretty good to me."

The president's choice of Ms. Burwell to lead the Department of Health and Human Services places a relative outsider at the helm of one of the government's largest bureaucracies. Ms. Burwell has led the president's budget office since taking over for Jacob J. Lew, who is now the Treasury secretary.

Ms. Sebelius said she hoped — but did not expect — that her departure would represent the beginning of a more cooperative period in Washington to make health care better.

"If I could take something along with me," she said, it would be "all the animosity. If that could just leave with me, and we could get to a new chapter, that would be terrific."
Republicans stir up controversy over Obama's nomination for Surgeon General. Dr. Vivek Murthy upset Republicans by saying guns are a healthcare issue and that the NRA holds too much power over politicians.

His original Tweet read "Tired of politicians playing politics w/ guns, putting lives at risk b/c they're scared of NRA. Guns are a health care issue" and you can find it HERE.
(via upworthy)